Turnover: 22.129 million EUR (2019)
Country: France
Allobébé is a French company specialized in products for babies and children. It was founded in 2009.
It is "proud" to be the leading online distributor of baby products in France, with more than one million orders for 800,000 babies.
The product range includes everything from strollers to wardrobes and beds
News
March 4, 2021 - source ( La Voix du Nord )
Allobébé belongs to the H3M group, which has been placed in compulsory liquidation
The company is waiting for buyers
The 50 employees and managers have launched an appeal
3,000 parcels per month in the warehouses of the company specialising in the online sale of childcare products
Estimated traffic for the Allobébé website
Estimated traffic to the Allobébé website
France - 2020-2021, visitors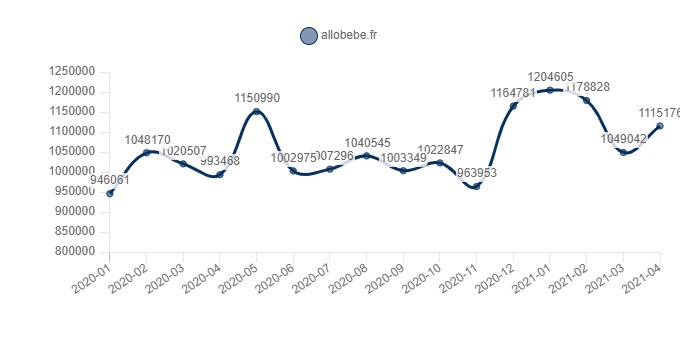 Main keywords on which the Allobébé website is positioned
Allobébé's main competitors
Estimated brand awareness of Allobébé online
Google searches with and without the brand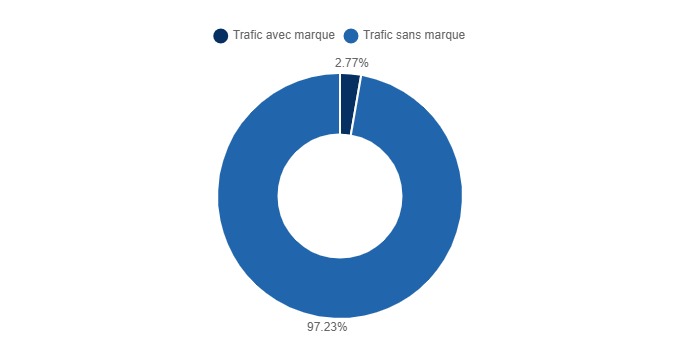 Examples of online advertising
---
Boutique en ligne Allobébé® - Good plans and Promotions
https://www.allobebe.fr
Exceptional promotions on childcare articles at Allo bébé! 11 years of expertise, 1 million orders for 800,000 babies filled. the biggest brands. The latest novelties. 11 years of expertise. Secure transactions.
---