Turnover: 23.6 billion EUR (2022)
Country: Switzerland
The Adecco Group is a global leader in human resources solutions. With a presence in 60 countries through 5067 offices, the group handles both temporary work (its core business) and permanent recruitment.
The group structures its operations in 4 divisions:
- Workforce Solutions (76% of revenues): generalist recruitment
- Recruitment and Professional Services (21%): talent sourcing (IT, engineering, finance and legal, healthcare)
-Talent Development & Career Transition (2%): career management consulting-MSP&PRO (1%): full outsourcing of recruitment and HR functions
With the YOSS brand, the Adecco Group has entered the freelance segment and offers a platform to bring together freelancers and large corporations.
In France, the group's largest market, it has 1,088 agencies, places 120,000 temporary workers per week and hires 15,000 people on fixed-term or permanent contracts per year for its clients.
As such, the Adecco Group is the third largest player in the recruitment assistance market in France.
The group also has two important subsidiaries in France:
- Altedia for human resources consulting
Badenoch and Clark for executive search.
in 2022, the group bought the engineering company Akka
News

Temporary work: fratricidal war over permanent contracts 02/08/2023
The Contrat à durée indéterminée aux fins d'employabilité (CDIE) was included in 2018 on an experimental basis in the Avenir professionnel law.
In April 2023, the Contrat Durée Indéterminée Intérimaire (CDII) recorded fewer than 51,000 full-time equivalents (FTEs), or 6.6% of temporary employment, compared with more than 55,000 in 2022.
At the end of May, 792,600 people were working as temps in France.
The temping market in France is worth 30 billion euros a year.
Adecco, Randstad and Manpower hold 12 billion euros of this market.

Adecco launched a CV-free recruitment platform for young people at VivaTech. 15/06/2022
The "Premier job par Adecco et Qapa" platform is based on a different logic: job offers are based on the choices of candidates, who select jobs according to their aptitudes and aspirations.
25-30% of temporary vacancies remain unfilled.
The digital temping market has grown 8-fold in two years, and over 8 million candidates are already registered with Qapa.
Financial Data
DUNS: 998823504
Legal Name: ADECCO FRANCE
Address: 2 RUE HENRI LEGAY , 69100 VILLEURBANNE
Number of employees: Entre 2 000 et 4 999 salariés (2020)
Capital: 89 471 754 EUR
Financial Data:
| Year | 2021 | 2020 | 2019 | 2018 | 2017 | 2016 | 2015 |
| --- | --- | --- | --- | --- | --- | --- | --- |
| Turnover | 4 411 364 864 | 3 869 621 271 | 5 025 528 255 | 5 241 354 477 | 4 963 141 024 | 4 589 840 647 | 4 363 133 354 |
| Gross margin (€) | 4 466 254 439 | 3 920 636 054 | 5 090 425 223 | 5 338 208 097 | 5 033 476 518 | 4 642 598 094 | 4 492 772 273 |
| EBITDA (€) | 107 236 839 | 56 211 666 | 177 143 595 | 170 315 866 | 191 434 092 | 152 535 084 | 117 467 264 |
| Operating profit (€) | 130 955 913 | 34 659 466 | 151 871 478 | 174 811 708 | 172 885 278 | 145 807 589 | 190 574 174 |
| Net profit (€) | 105 809 366 | 28 779 663 | 126 133 414 | 193 815 783 | 166 106 812 | 189 370 350 | 172 830 867 |
| Turnover growth rate (%) | 14 | -23 | -4,1 | 5,6 | 8,1 | 5,2 | - |
| Ebitda margin rate (%) | 2,4 | 1,5 | 3,5 | 3,2 | 3,9 | 3,3 | 2,7 |
| Operating margin rate (%) | 3 | 0,9 | 3 | 3,3 | 3,5 | 3,2 | 4,4 |
| Working Capital (turnover days) | 75 | 78,8 | 58 | 46,8 | 32,9 | 24,6 | 13,1 |
| Working Capital requirements (turnover days) | 66,2 | 73,9 | 62 | 60,4 | 68 | 69,7 | 67 |
| Net margin (%) | 2,4 | 0,7 | 2,5 | 3,7 | 3,3 | 4,1 | 4 |
| Added value / Turnover (%) | 92,4 | 92,2 | 92,9 | 93,3 | 93,4 | 93,8 | 93,6 |
| Wages and social charges (€) | 3 772 007 211 | 3 321 925 120 | 4 277 276 246 | 4 494 403 413 | 4 196 535 505 | 3 892 303 212 | 3 717 785 281 |
| Salaries / Turnover (%) | 85,5 | 85,8 | 85,1 | 85,7 | 84,6 | 84,8 | 85,2 |
Company Managers:
| Position | First Name | Last Name | Age | Linkedin |
| --- | --- | --- | --- | --- |
| Président | Gérald | JASMIN | 52 | |
Studies mentioning this company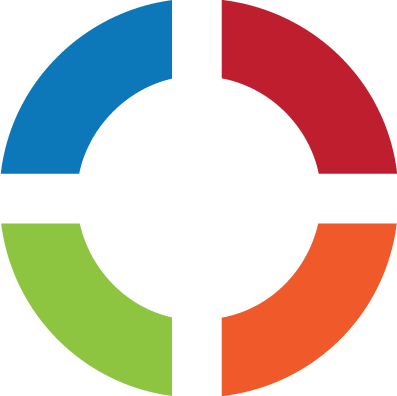 The concierge market - Spain
Other companies mentioned:
Adecco Group
Senesant 2000
Valco Servicios auxiliares
MadIntegra.es
Grupo Berni servicios integrales
Avan servicios externos s.l.
EHDC
Limcalo
Suddath
Linetor
El conserje