Turnover: 1.7 billion EUR (2022)
Country: France
Club Med SAS, commonly known as Club Med and formerly Club Méditerranée SA, is a privately held company headquartered in France, specializing in high-end all-inclusive vacations.
The company is primarily owned by the Chinese Fosun Group and wholly owns or operates more than seventy high-end all-inclusive resort villages in locations around the world.
In February 2015, Gaillon Invest II of Fosun International Ltd. and Silverfern Group completed the takeover of Club Méditerranée S.A for a final sale price of €939 million ($1.07 billion).
may 18, 2021 - Major changes expected in the tourism sector -(Le Figaro)
Tourism: 10% of GDP in France and 12% of jobs
Tourism accounts for half of the decline in GDP in France
The goal was 100 million tourists per year before the crisis
Americans are not encouraged to return
Chinese don't travel outside their country
june 17, 2020 - Club Med requires a boost of 240 million euros -(Tourmag)
180 million loan agreement guaranteed up to 90% by the state
80 million loan agreement with its shareholder Fosun Tourism Group
January and February 2020: Recurring EBITDA up 20% and current business volume up 8
Revenue collapsed in 2020 and 2021 due to the pandemic, but in 2022 recovered to 2019 levels
Financial Data
DUNS: 572185684
Legal Name: CLUB MED
Address: 11 RUE DE CAMBRAI , 75019 PARIS 19
Number of employees: Entre 2 000 et 4 999 salariés (2020)
Capital: 149 704 804 EUR
Financial Data:
| Year | 2022 | 2021 | 2020 | 2019 | 2018 |
| --- | --- | --- | --- | --- | --- |
| Turnover | 1 123 000 000 | 546 000 000 | 454 000 000 | 1 043 000 000 | 1 226 000 000 |
| Gross margin (€) | 662 000 000 | 300 000 000 | 276 000 000 | 630 000 000 | 668 000 000 |
| EBITDA (€) | 107 000 000 | -109 000 000 | -121 000 000 | 96 000 000 | 64 000 000 |
| Operating profit (€) | 83 000 000 | -140 000 000 | -165 000 000 | 51 000 000 | 16 000 000 |
| Net profit (€) | 218 000 000 | -279 000 000 | -221 000 000 | 4 000 000 | -36 000 000 |
| Turnover growth rate (%) | 105,7 | 20,3 | -56,5 | -14,9 | - |
| Ebitda margin rate (%) | 9,5 | -20 | -26,7 | 9,2 | 5,2 |
| Operating margin rate (%) | 7,4 | -25,6 | -36,3 | 4,9 | 1,3 |
| Working Capital (turnover days) | 45,2 | 72,2 | 134,3 | 29,1 | 26,2 |
| Working Capital requirements (turnover days) | -67,9 | -141,7 | -142,3 | -45,8 | -33,3 |
| Net margin (%) | 19,4 | -51,1 | -48,7 | 0,4 | -2,9 |
| Added value / Turnover (%) | 26,8 | 0,7 | 4,2 | 29,7 | 25,2 |
| Wages and social charges (€) | 197 000 000 | 152 000 000 | 140 000 000 | 200 000 000 | 229 000 000 |
| Salaries / Turnover (%) | 17,5 | 27,8 | 30,8 | 19,2 | 18,7 |
Company Managers:
| Position | First Name | Last Name | Age | Linkedin |
| --- | --- | --- | --- | --- |
| Président | Henri | Giscard d'estaing | 66 | |
| Directeur Général | Michel | Wolfovski | 66 | |
Studies mentioning this company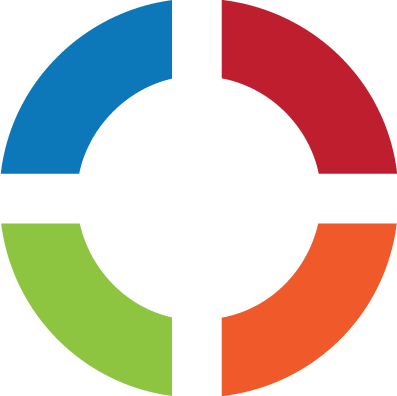 The holiday village market - Italy
Other companies mentioned:
ClubMed
Alpitour
IGV Club
Golfo del Sole
Robinson Club Italia
Villaggio turistico internazionale
Medonoratico- Paraduresort
Forte Village- Progetto Esemalda