Turnover: 1.227 billion EUR (2021)
Country: France
The Jeanneau brand was created in 1957, and joined the Bénéteau group in 1995. Between 1982 and 1998, Jeanneau was the official and exclusive supplier to the Tour de France à la Voile, with 3 generations of Rush Royale yachts (the Selection in 1984). In 1989, Jeanneau launched the 1st Prestige, marking its entry into the yacht market. Today, more than 2500 Prestige sail around the world.
The company is part of the Beneteau Group
News

Sailing: Jeanneau aims to attract young sailors 10/07/2023
Jeanneau is offering a one-year, 10-month round-the-world sailing trip to a group of six students aboard a Sun Odyssey 410.
The cost of the operation is estimated at 150,000 euros.
Jeanneau is a subsidiary of Beneteau, which accounts for between 35 and 45% of the group's business.
Jeanneau delivers 500 35- to 65-foot monohull sailboats and 3,000 powerboats a year.

Boating: inflation brings down the fever 02/12/2022
By 2021, sales of pleasure boats down 10.6% to €1.2 billion
1.243 billion € in 2019
By 2020, due to a lack of new boats for sale, market prices had risen by 20%
France exports nearly 80% of its production
In 2018, the Bénéteau Group has 27 production sites and 17 brands and services.
Financial Data
DUNS: 491372702
Legal Name: SPBI
Address: 34 RUE ERIC TABARLY PARC D ACTIVITES DE L ERAUDIERE, 85170 DOMPIERRE-SUR-YON
Number of employees: Entre 2 000 et 4 999 salariés (2020)
Capital: 51 541 628 EUR
Financial Data:
| Year | 2021 | 2020 | 2019 | 2018 | 2017 | 2016 | 2015 |
| --- | --- | --- | --- | --- | --- | --- | --- |
| Turnover | 762 975 000 | 837 500 000 | 819 424 000 | 772 478 000 | 679 154 000 | 630 465 000 | 576 222 161 |
| Gross margin (€) | 396 571 000 | 429 425 000 | 427 445 000 | 410 438 000 | 361 735 000 | -264 671 000 | 298 923 000 |
| EBITDA (€) | 87 564 000 | 60 011 000 | 100 338 000 | 98 534 000 | 80 337 000 | -536 659 000 | 45 478 000 |
| Operating profit (€) | 42 135 000 | 3 946 000 | 57 984 000 | 59 214 000 | 40 274 000 | -580 562 000 | 6 020 000 |
| Net profit (€) | 40 903 000 | -12 277 000 | 36 571 000 | 40 607 000 | 35 956 000 | 22 781 000 | 14 941 793 |
| Turnover growth rate (%) | -8,9 | 2,2 | 6,1 | 13,7 | 7,7 | 9,4 | - |
| Ebitda margin rate (%) | 11,5 | 7,2 | 12,2 | 12,8 | 11,8 | -85,1 | 7,9 |
| Operating margin rate (%) | 5,5 | 0,5 | 7,1 | 7,7 | 5,9 | -92,1 | 1 |
| Working Capital (turnover days) | 103 | 75,9 | 843 328,8 | 79,1 | 80,6 | 145,8 | 148,3 |
| Working Capital requirements (turnover days) | 39,7 | 42,9 | 605 424,4 | 53,6 | 58,5 | 100,8 | 108,1 |
| Net margin (%) | 5,4 | -1,5 | 4,5 | 5,3 | 5,3 | 3,6 | 2,6 |
| Added value / Turnover (%) | 34,5 | 34,1 | 34,8 | 35,6 | 35,5 | 35,7 | 34,9 |
| Wages and social charges (€) | 167 249 000 | 208 954 000 | 173 530 000 | 163 400 000 | 149 321 000 | 145 042 000 | 144 334 000 |
| Salaries / Turnover (%) | 21,9 | 24,9 | 21,2 | 21,2 | 22 | 23 | 25 |
Company Managers:
| Position | First Name | Last Name | Age | Linkedin |
| --- | --- | --- | --- | --- |
| Président du conseil d'administration | Jean-Paul | CHAPELEAU | 65 | |
| Directeur général | Gianguido | GIROTTI | 46 | |
| Vice-président du conseil d'administration | Louis-Claude André Antoine | ROUX | 41 | |
| Administrateur | Annette Monique | BENETEAU | 81 | |
| Administrateur | Yves | LYON-CAEN | 73 | |
| Administrateur | Louis-Claude André Antoine | ROUX | 41 | |
| Administrateur | Bruno, Nicolas, Marie | THIVOYON | 49 | |
Studies mentioning this company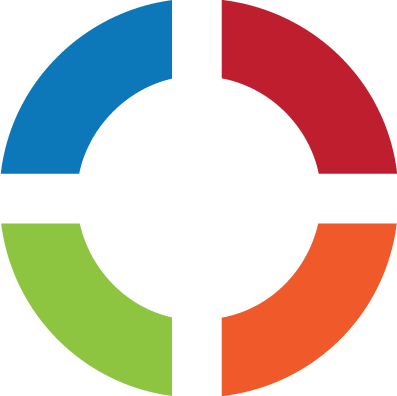 The pleasure craft market - Spain
Other companies mentioned:
Astilleros Astondoa
Culmar S.A.
Sasga Yachts
Chantiers Jeanneau (Groupe Beneteau)
SeaRay
Sunseeker
Princess
Nautal