Unlike the American or British market, the market research universe is relatively small in France It has a few leaders like Xerfi and LesEchos Études which offer very complete studies (350 pages on average) at prices ranging from 700€ to 5000€. Alongside these players are numerous structures that offer on-demand market research services (freelancers, junior companies, etc.).
The studies produced by these leaders are intended for investors, consultants, marketing directors or business leaders, profiles with little time available ( and very very little to read a 350-page pdf)!
Studies offered by self-employed or junior companies are also expensive, as they are only intended for a single customer who has to bear all the production costs of the study.
It is clear that there are few alternatives between an 800€ study and a Google search.

Accessing paid resources, analysing business press and company reports, checking sources and figures: building a market research study is a very time-consuming process. We have chosen to industrialize the production of market research in order to offer a product at an affordable price.
PRICE, A KEY ELEMENT IN THE PURCHASE OF A STUDY
Market research is most often used to get a clear view of a market's potential. It is often the first step before the launch of more substantial investments (buyout, product launch, consulting mission) However, access to market analysis does not always justify an investment of several thousand euros. Price is therefore a key element in the purchasing decision.
As in any industry, reducing the selling price means reducing the cost of production . Our goal is to reduce the time an analyst spends studying a market without reducing the quality of the research.
For this, we have put in place several tools to reach the target price of 89€:
The standardisation of the structure of a market research study . Market research is standardised in order to guide the analyst throughout his work and ensure that all issues have been addressed.

Capitalize on studies already produced . When an analyst works, for example, on the demand for the shampoo market in France, he studies the purchasing behaviour of urban women between the ages of 25 and 40. This analysis is stored and will be taken up and adapted when we publish a study on the online women's ready-to-wear market, a market for which the target is the same.
And 40 pages maximum!
In a world where information floods decision-makers through many channels, users prefer short and graphic media . It is therefore essential to be synthetic in order to be read.
We have divided the traditional studies into sub-segments as follows in order to be able to propose a complete analysis in 40 pages maximum . The market for automotive suppliers is divided into several studies: the market for rear-view mirrors, the market for windscreen wipers, and so on.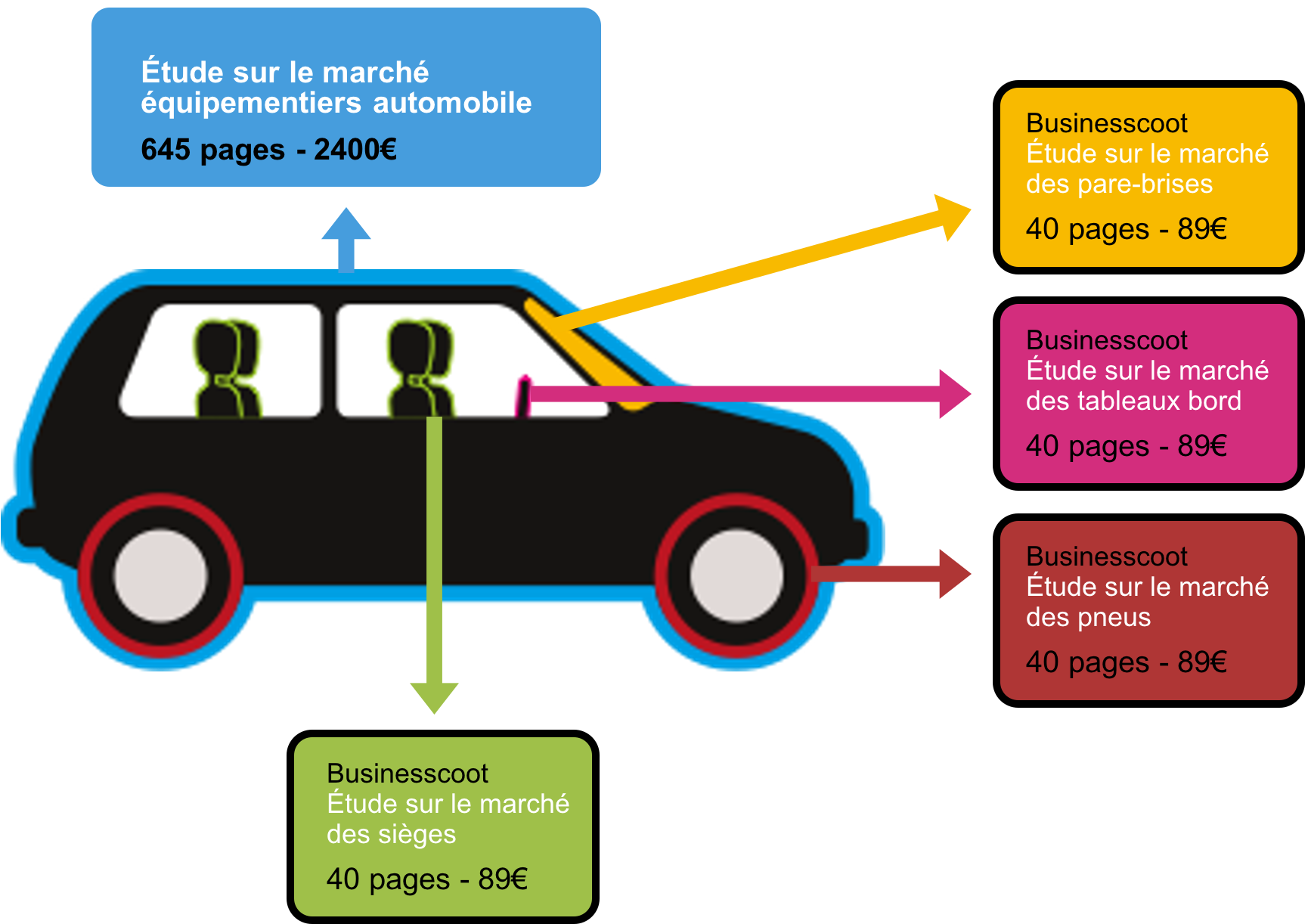 We also offer a digital format that allows a user-friendly navigation and a easier access to data and sources from a market research study.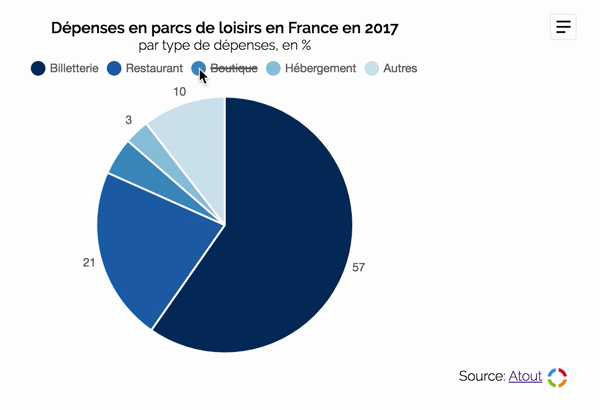 a request FOR SYNTHETIC STUDIES UNDER 100€ !
We exist because there is a demand for a synthetic market research format at a reasonable price. It took us several years to define what information is required for a complete market study and how to put it together quickly.
We now update more than 150 market studies per month on more than 5 countries in Europe in less than 5 working days.
---